The 13 Christmas desserts of Provence by Maison Brémond
In Provence, on Christmas Eve, it is customary to offer delicacies to guests. Thirteen are presented for each guest to taste in order to ensure good fortune for the year.
These 13 desserts reflect the work of passionate producers in Provence that we are proud to support.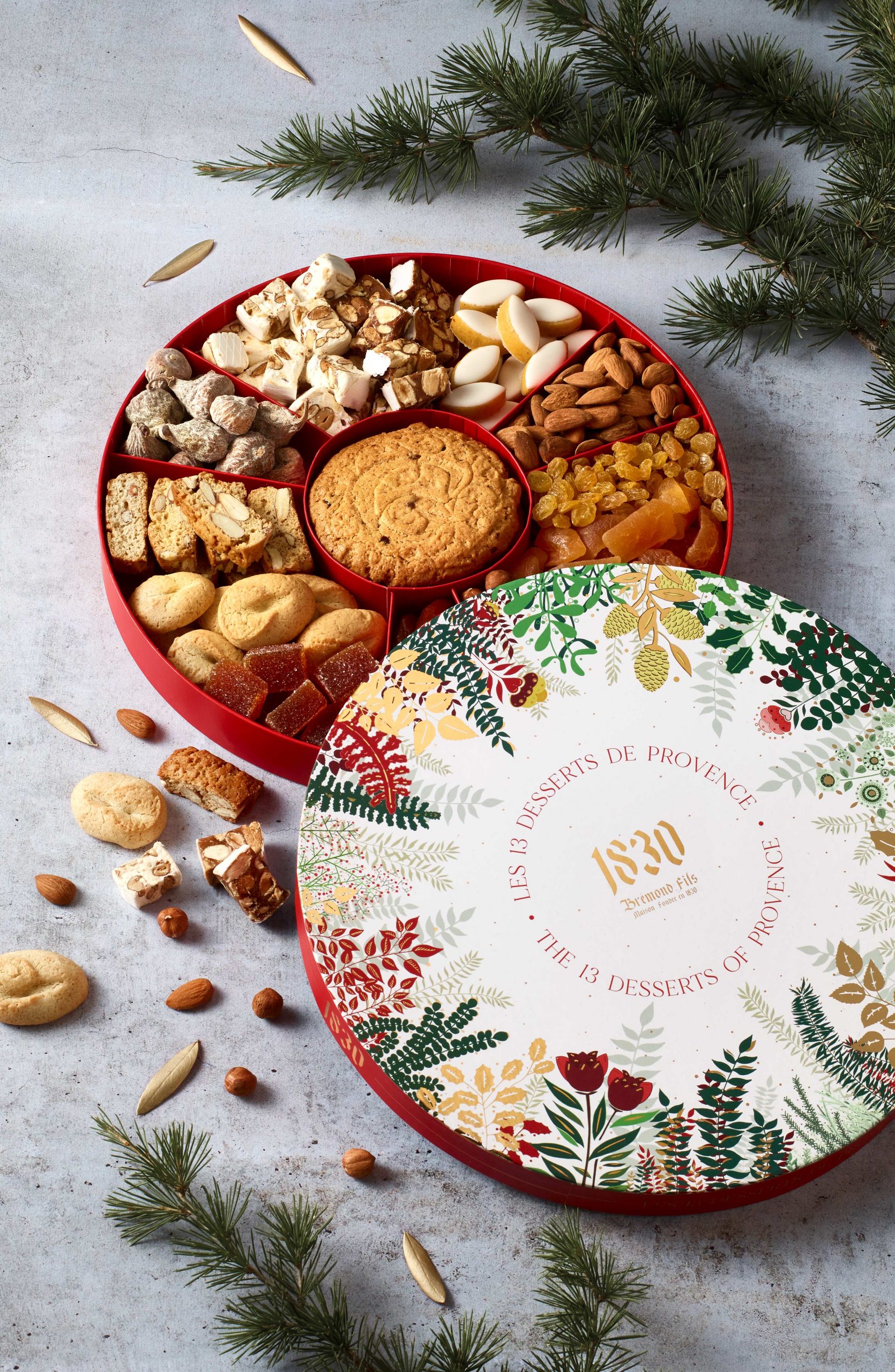 The 13 Christmas desserts of Provence
A delicate and gourmet attention to celebrate Christmas as is done in Provence.
A pretty cardboard box decorated with delicate Christmas illustrations imagined by Nadette Baussan on the theme "Planting a forest together". We discover game, nougats, quince jelly, almond crunchies, mini-shuttles, orangettes, mini-calissons, dried figs, dates, almonds, hazelnuts and dehydrated yellow melons … a concentrate of Provence.