Our Advent Calendar is back!
As Christmas approaches, we unveil our new Advent Calendar, dressed in a golden and festive box. It is distinguished by its graphic universe inspired by Scandinavian countries.
Snow, flakes, foxes, stags, owls, candles… bring to light the essential symbols of this magical period that is Christmas!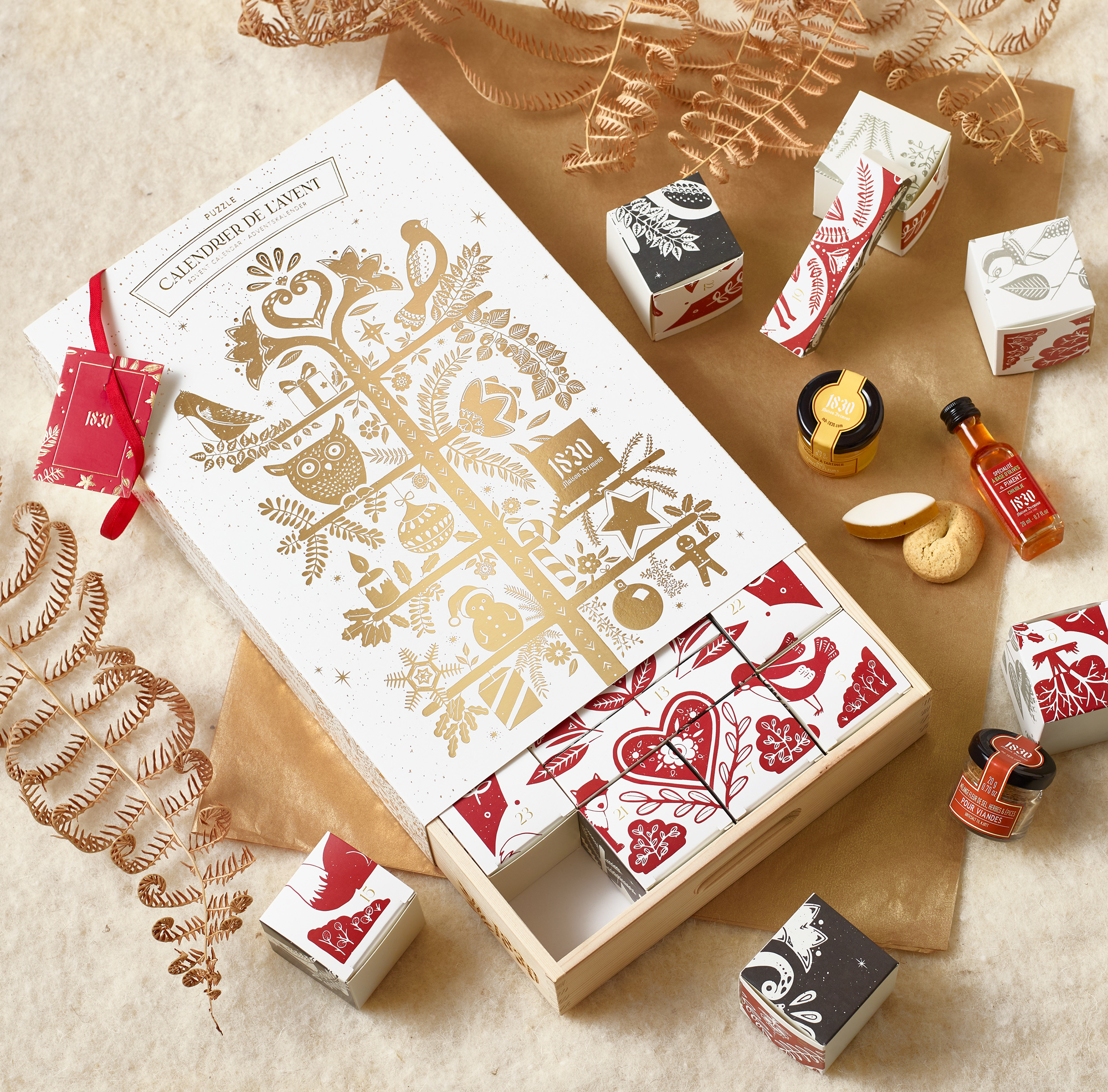 Always greedy & responsible
Find inside our advent calendar the traditional 24 small boxes, presented in a wooden tray, filled with specialties from Provence: tapenades, honey, nougats, sweet spreads, confectionery… as well as specialties from Mediterranean: flavored & balsamic olive oils.
And to prolong the experience, we have fun piecing together the different puzzles by moving and turning the small cardboard boxes, in order to see the three drawings appear, illustrated by Nadette Baussan.
A 100% recyclable and reusable calendar.
The +: €1 is donated to the Act for Planet association and the LPO Paca when purchasing your calendar!
From now on available on our website or you can also go to the store to order it!