Wild garlic
Wild garlic is a wild plant very similar to garlic to be harvested in Spring. We start by harvesting the leaves, then the first buds appear in May. Full bloom in June marks the end of wild garlic season. It is in the heart of forests and undergrowth that you will find this aromatic plant. Haute-Provence being occupied by some 251,000 ha of forest, the picking can be generous!
The leaf, the flower bud, the flower and even the bulb: everything can be eaten in wild garlic! The leaves find many uses in the kitchen, especially in marinades, soups, salads or in pesto…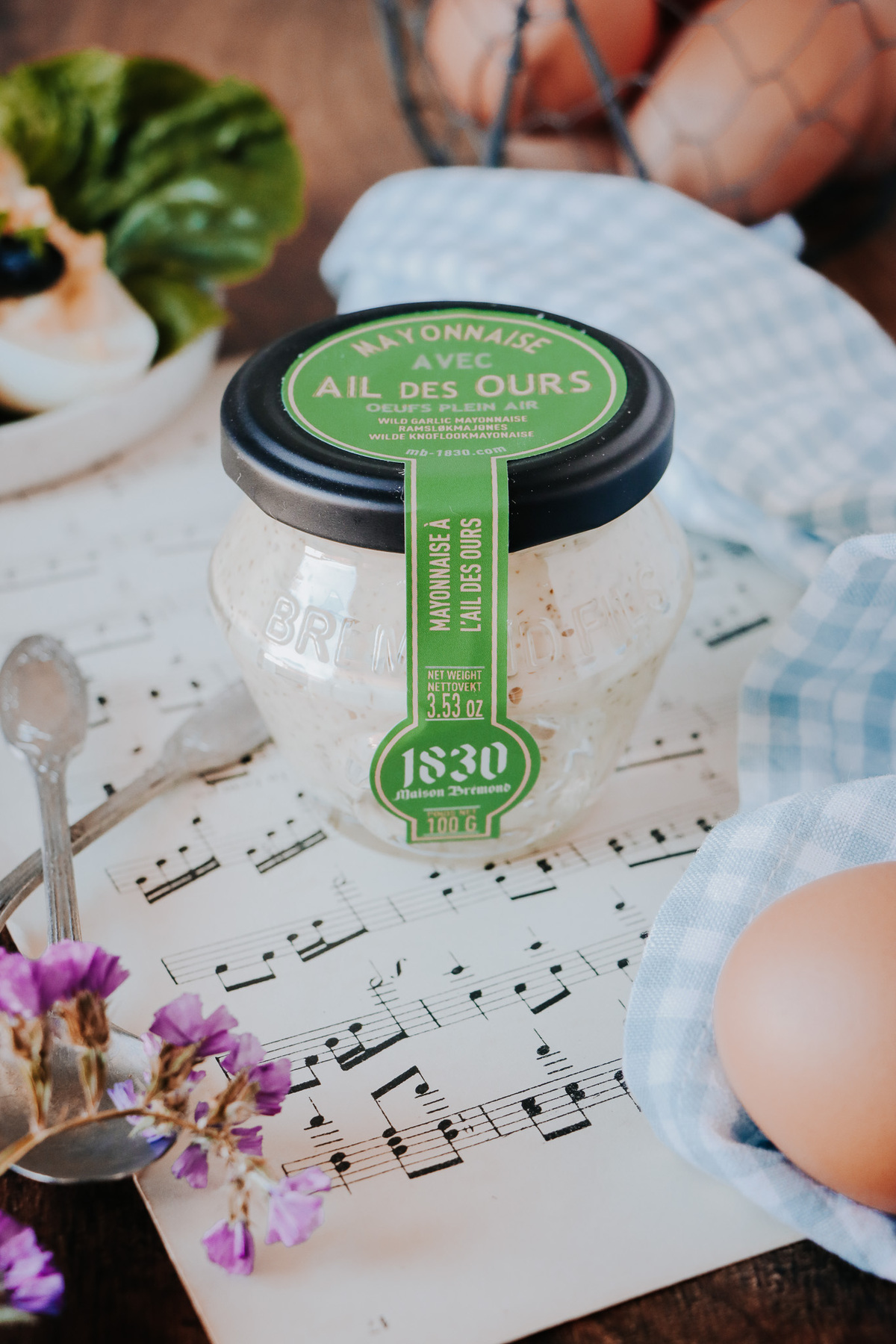 Wild garlic mayonnaise
Wild garlic is renowned for its unique and aromatic fragrance. This is what allows it to spice up many dishes by adding subtle aromas. By combining it with mayonnaise, it will become a staple in your kitchen. This wild garlic mayonnaise will be perfect to spice up your fish, seafood, poultry and potatoes.
Do you like wild garlic? also find our mustard worked with this aromatic plant!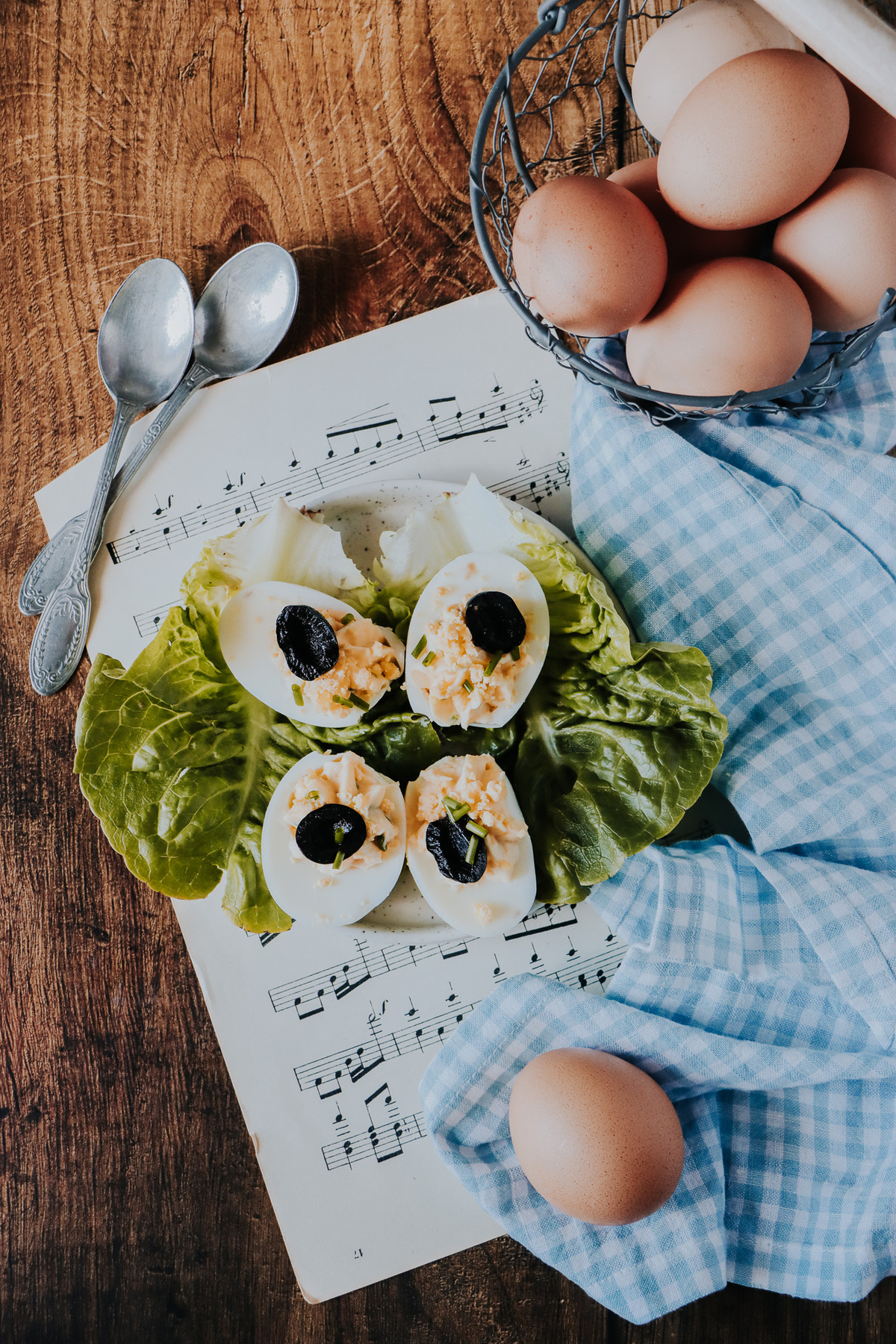 Mimosa eggs
It was in 1925 that the recipe for mimosa eggs was established. The latter is of French origin and more: Mediterranean!
The hard-boiled egg is cut in half, filled with a filling made from mayonnaise and egg yolk then sprinkled with egg yolk evoking the flowers of the mimosa found around our Mediterranean region. We used our wild garlic mayonnaise to give a perfectly Provençal accent to this recipe.