Olive oil from Oliete: a commited harvest
For several years, Maison Brémond 1830 has been committed alongside the Act for Planet association which acts to maintain biodiversity and defends initiatives protecting endangered crops.
Maison Brémond is therefore proud to introduce olive oil from the village of Oliete, an oil whose story raises the awareness of parents and educates parents and children on environmental and societal issues.
In order to maintain, farm and sustain olive tree growing, create jobs and allow families to stay in the village, the "Apradina un Olivo" association proposes the adoption of olive trees.
Maison Brémond decided, along with Act for Planet, to work with this association and adopt over a hundred olive trees in the village of Oliete, to support an underprivileged population and make it possible to maintain their cultural and environmental heritage.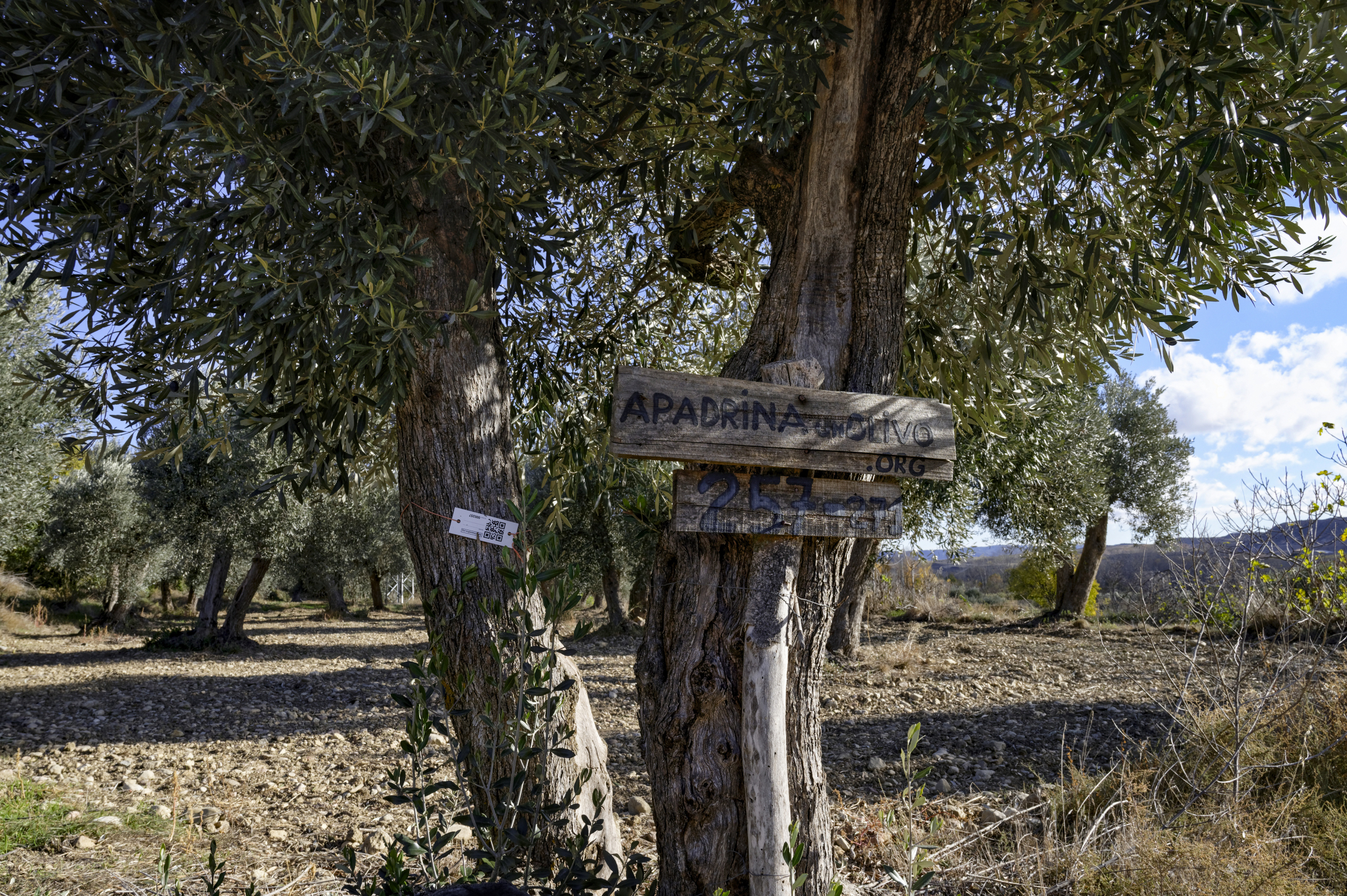 About « Apradina un olivo »
Suffering from rural desertification, thousands of hundred-year-old olive trees in Oliete, a little Spanish village with a population of 300 between Madrid and Barcelona, were wasting away year after year due to a lack of care. In 2014, Alberto Alfonso, a native of the area, decided to create an NGO to save these olive trees by calling for sponsors. Since then, this initiative has enabled the adoption of 7,000 olive trees, the creation of 14 jobs and the building of a new oil mill.
Already committed with the Act for Planet association for agroforestry in Provence, Maison Brémond 1830 has been associated since 2020 with the initiative proposed by the "Apradina un olivo" (adopt an olive tree) NGO and has adopted over a hundred olive trees in Oliete, in the Province of Aragon.
A word from Olivier Baussan, president of Maison Brémond 1830
By proposing the adoption of hundred-year-old olive trees, a whole village has mobilized to protect its heritage and generate jobs. By selecting 1,350 litres of olive oil from Oliete, in Spain, for the 2022 harvest, we have adopted 239 olive trees and contributed to 1,071 hours of work for underprivileged communities."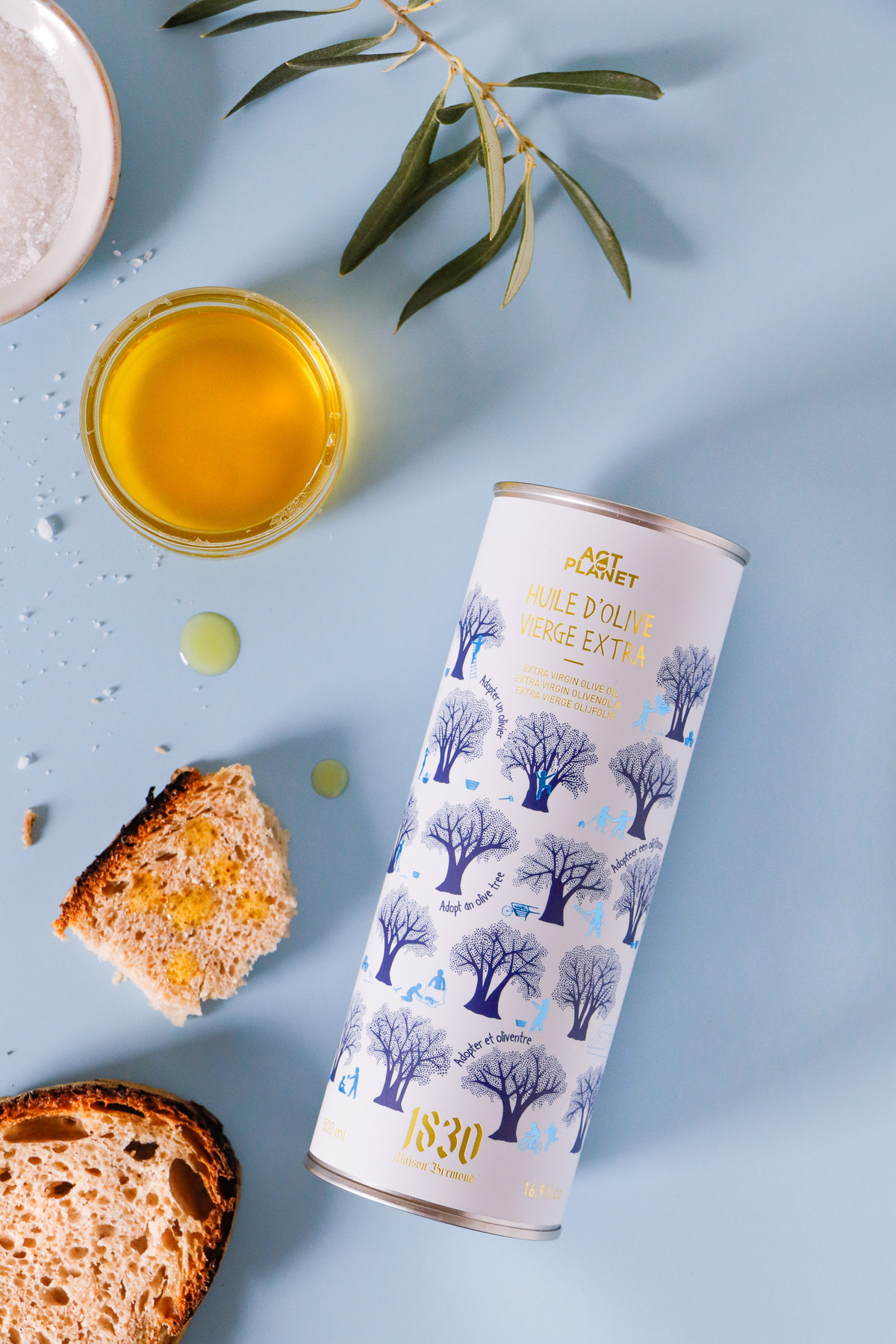 Education and raising awareness on the importance of the plant heritage and the sustainability of an olive tree
This oil is produced from Empeltre olives, one of the oldest varieties in Spain. Grown mainly in the communities of Baleares and Aragon, the Empeltre olive tree is considered a rustic variety. It adapts well to poor soils and tolerates drought.
The word "Empeltre" is derived from the word "Empelt" and means 'to graft'. Because this olive tree variety can grow to be very tall, the olive oil producers have to perform grafts to ensure its development and multiply its olive production.
A mature fruity, soft and sweet oil with aromas of red fruit, juicy apple, strawberry and flowers.
With an illustration* showing children playing among the olive trees in Oliete, Maison Brémond 1830 wishes to sensitize parents on the importance of such a commitment whose lasting success will only become tangible if these values are transmitted to children.
Illustration Nadette Baussan*
Available on April 1, 2022