Pistachio, olive & almond day!
In Valensole, in the Alpes-de-Haute-Provence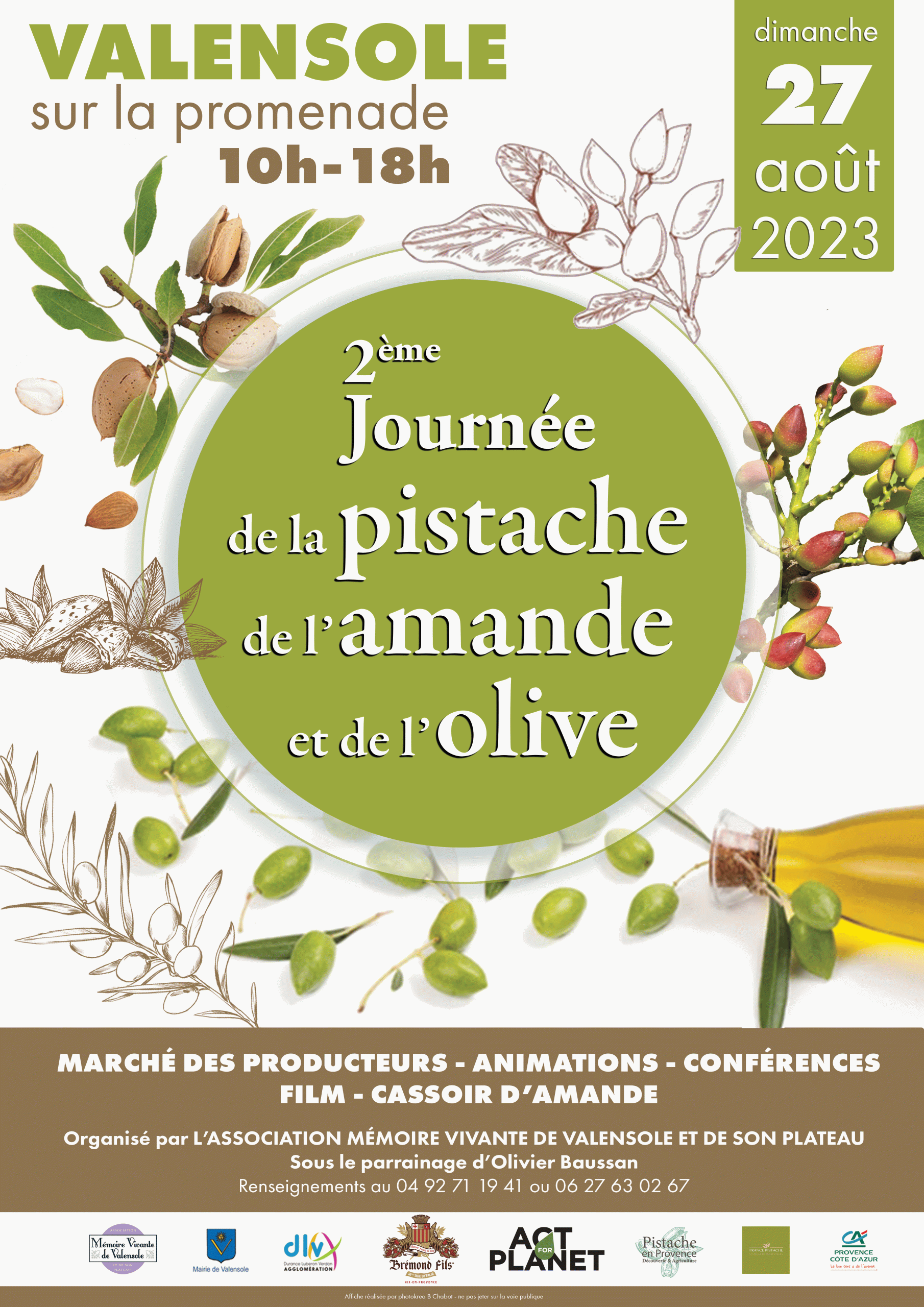 Save the date !
Next August 27 will take place the 2nd day of olives, almonds and pistachios, ancestral products from the Provençal plateaus, organized by the Association Mémoires Vivante de Valensole, under the sponsorship of Olivier Baussan.
The opportunity to find out more about the initiatives led by Maison Brémond 1830 and the Syndicat France Pistache to reintroduce pistachios in Provence.
On the program: farmers' market, events, conferences, almond breaker, film…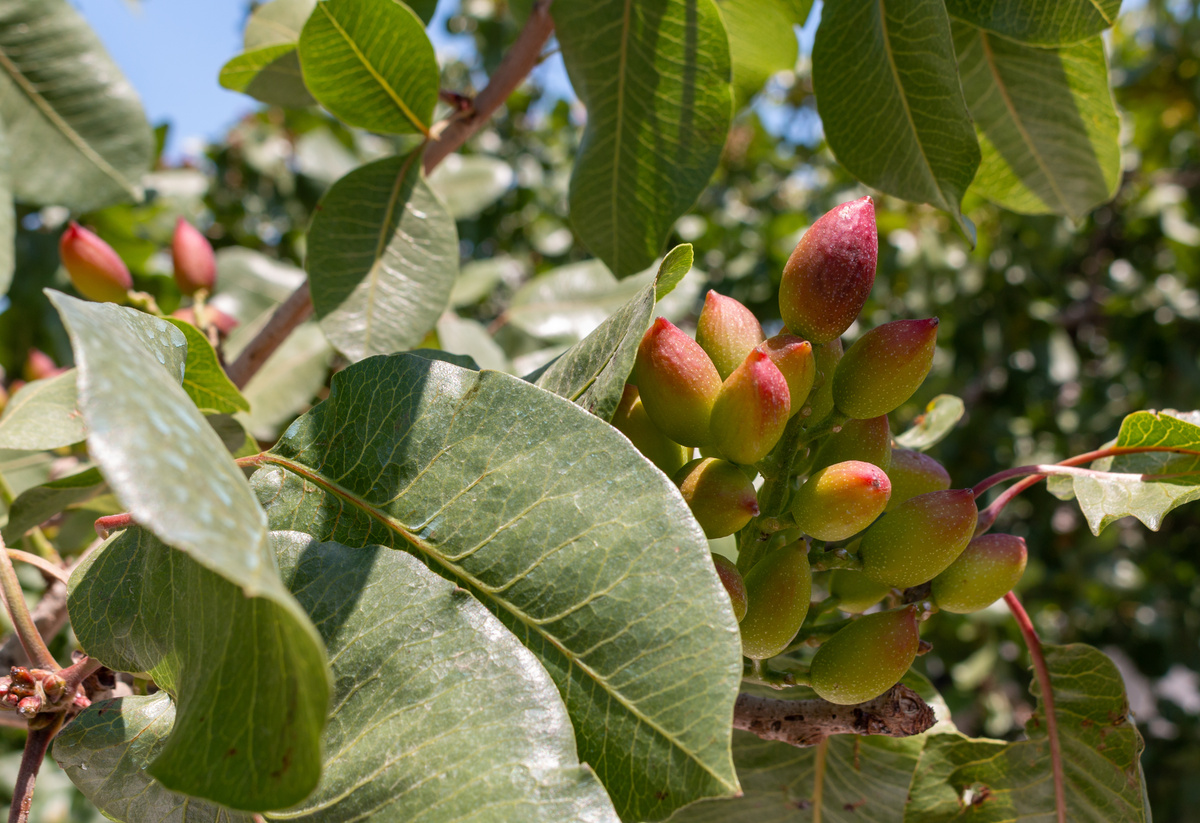 Pistachio in Provence
From the olive groves of Provence or Andalusia, to the almond trees of the Valensole plateau, Maison Brémond underlines and highlights the passion of these men and women who cultivate, transform the land and shape it into landscapes. unique and moving.
Head of the France Pistachio Syndicate, Maison Brémond works in the field, alongside nurserymen, farmers and processors, to promote initiatives and techniques to enable the reintroduction of pistachios in Provence, Occitanie and Corsica.
About France Pistache
The purpose of the France Pistache syndicate is to represent the interests of producers and to promote the production of pistachios in France.
It thus aims to help producers in their efforts to find quality plants, to verify certification as well as the phytosanitary passport. France Pistache also helps to structure the entire sector from the establishment of pistachio trees to the production of almonds, and to seek phytosanitary solutions to treat the orchards. Finally, the syndicate takes care to support the future pistachio industry, by carrying out various market studies, by seeking funds from privileged partners…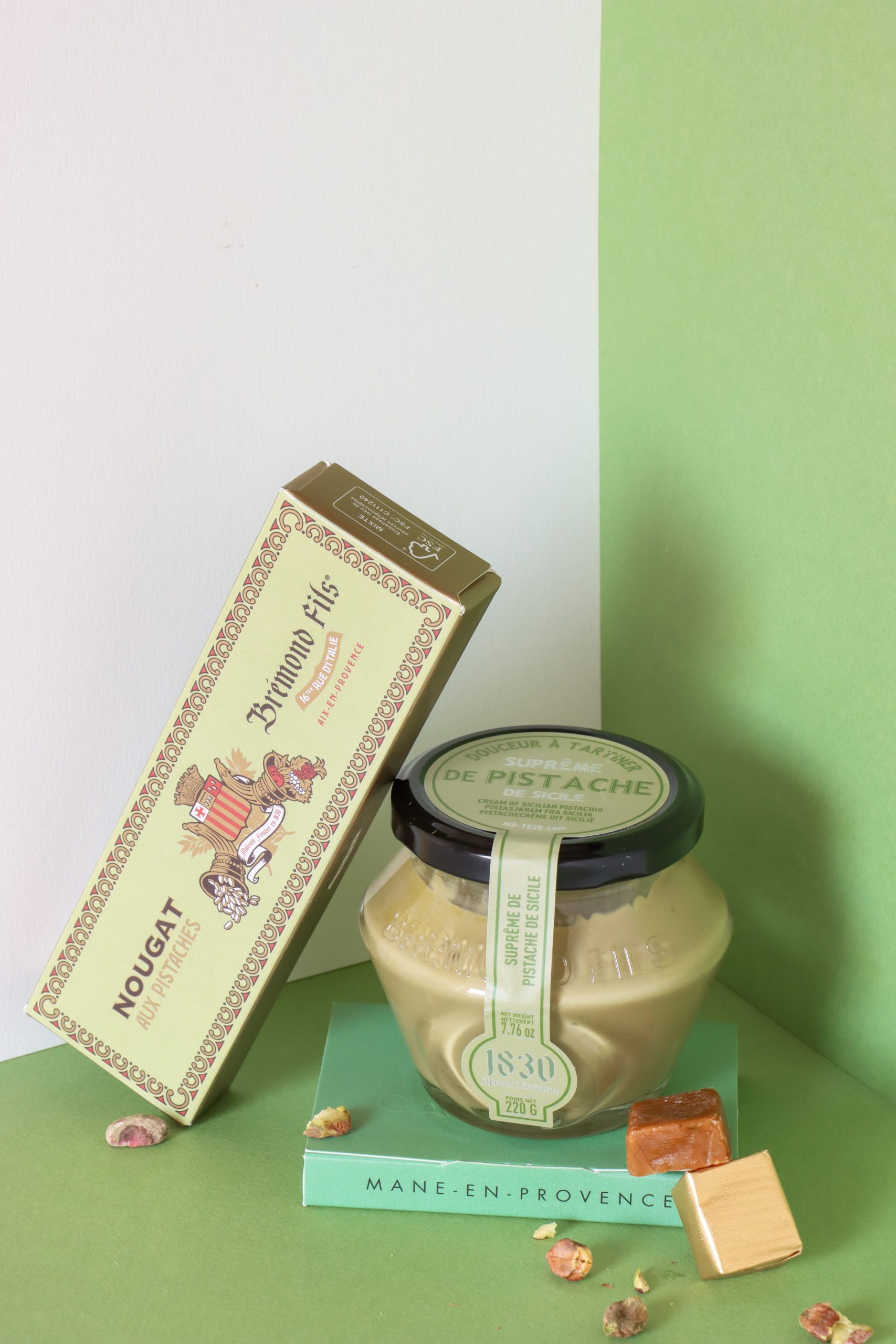 Pistachio range
While waiting for the first Provençal harvests, Maison Brémond is giving pride of place to pistachios from the Mediterranean basin in a sweet or savory version, in order to satisfy all palates! Young and old alike can enjoy the famous pistachio Supreme, the brand's best-seller, as well as the white pistachio nougat.
For the most curious, Maison Brémond 1830 unveils olive oil & pistachio caramels, a novelty for the start of the year…