Vielcroze mill
Perpetuating an ancestral know-how, these virgin AOP Périgord walnut and premium hazelnut oils are produced in France in accordance with tradition at the Vielcroze mill in Périgord.
It is the Chambon family who since the 90s have rehabilitated an old mill in order to perpetuate the traditional method of pressing.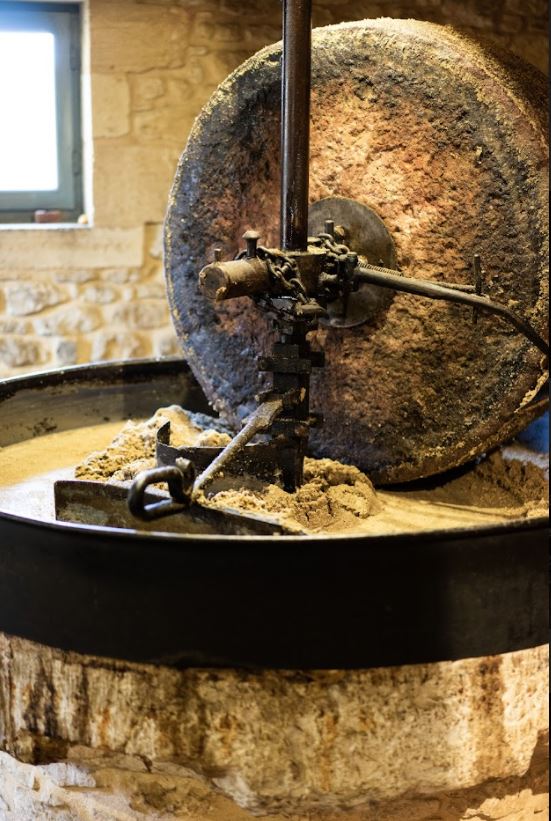 Natural pressing of Périgord walnuts and hazelnuts
The process takes place in 4 very specific stages: sorting the nuts, crushing, cooking the paste and pressing. At the end of this last stage, it will be necessary to wait 4 weeks of decantation to be able to bottle them. The fruits are rigorously selected and come from the local production of the year.
Sorting nuts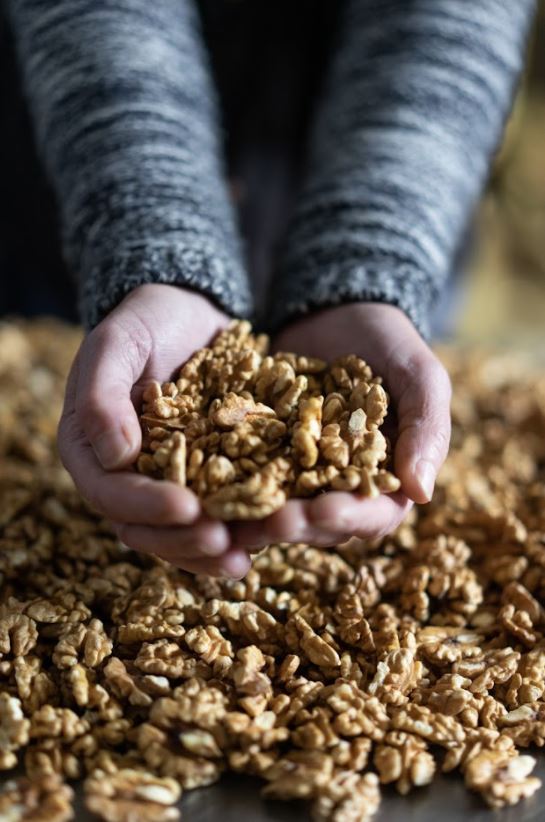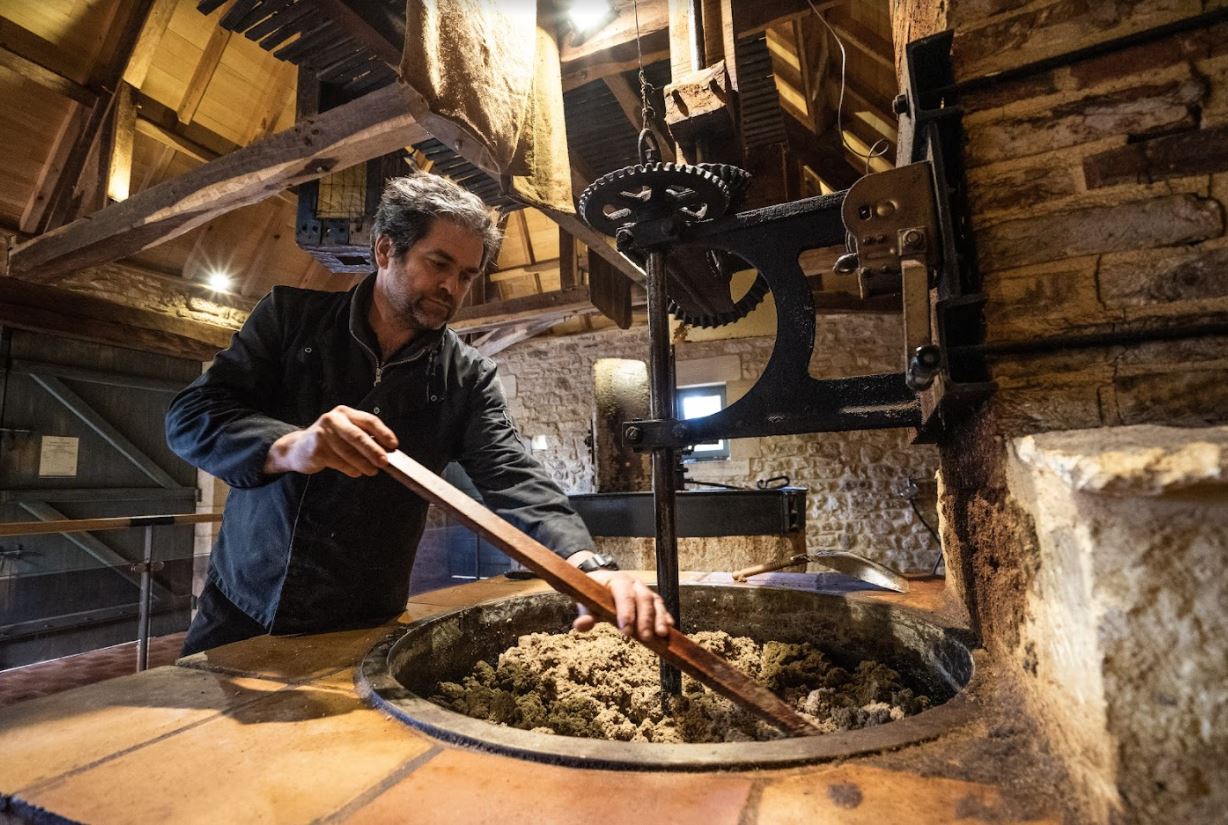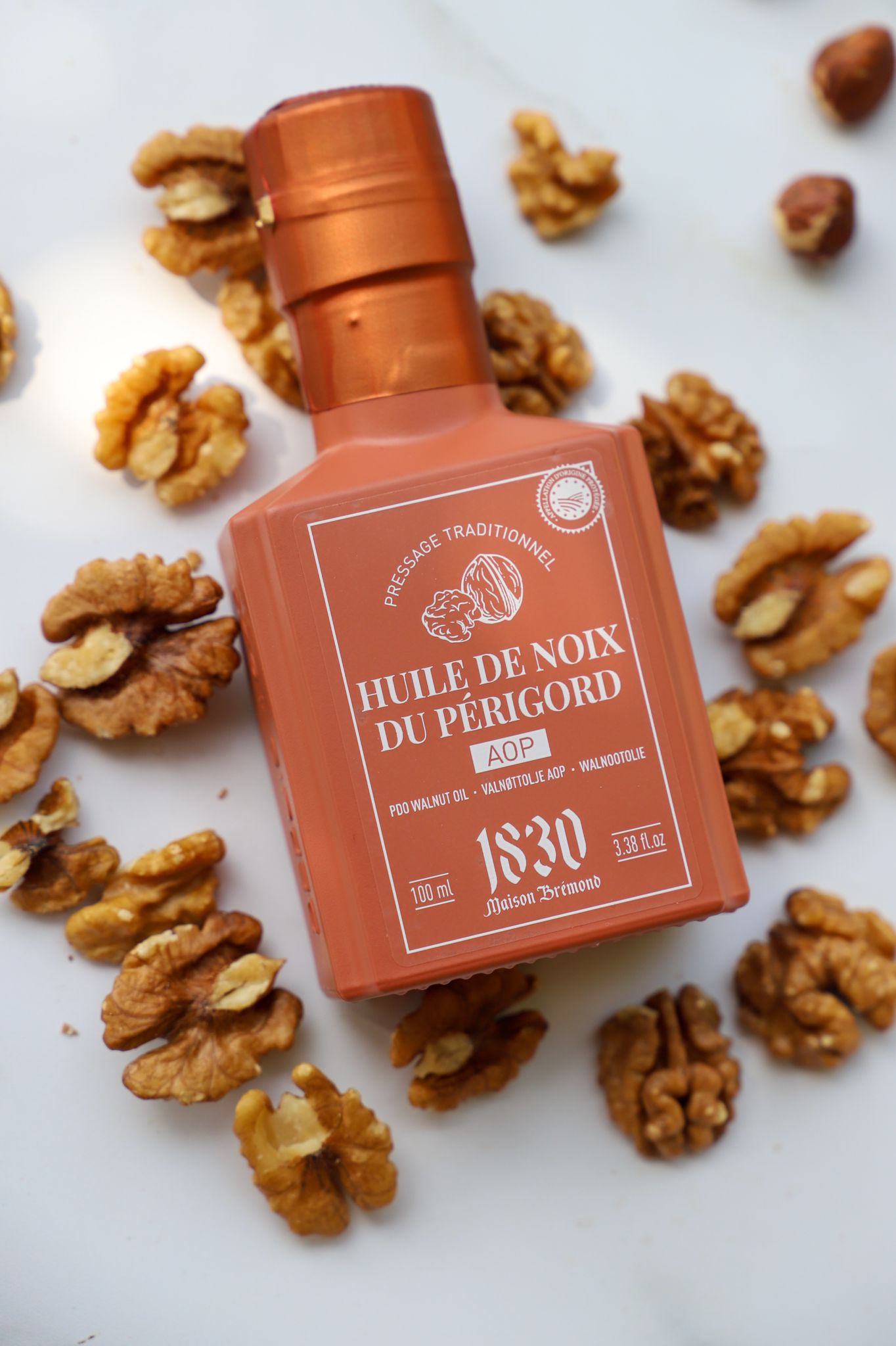 PDO Périgord walnut oil
This oil has a fruity nutty aromatic intensity combining bread crust, roasting and a light biscuit scent. It charms from the start with its incredible roundness and persistence in the mouth. It is characterized by its richness in essential fatty acids, particularly vitamin E and omega 3.
virgin hazelnut oil
Virgin hazelnut oil is a first pressing oil, obtained only by mechanical processes. It is rich in saturated fatty acids, ideal for lowering cholesterol levels.
The hazelnut notes take you on a journey to dessert with this savory side that blends perfectly with a woody taste and roasted fruit aromas.