2023, a gourmet & committed year!
The entire Maison Brémond team wishes you all the best for the New Year!
For this new year which is beginning, the whole team of our House remains mobilized with only one objective: to live in harmony with our planet and to share it with you. This is the opportunity for us to thank you sincerely for your loyalty and your commitment to our side with the association Act for Planet for the protection of the climate and biodiversity in Provence.
Our first sharing will be to make you discover the King's cake that we taste in Provence on January 6th, decorated with our inevitable mini calissons with fruity flavours!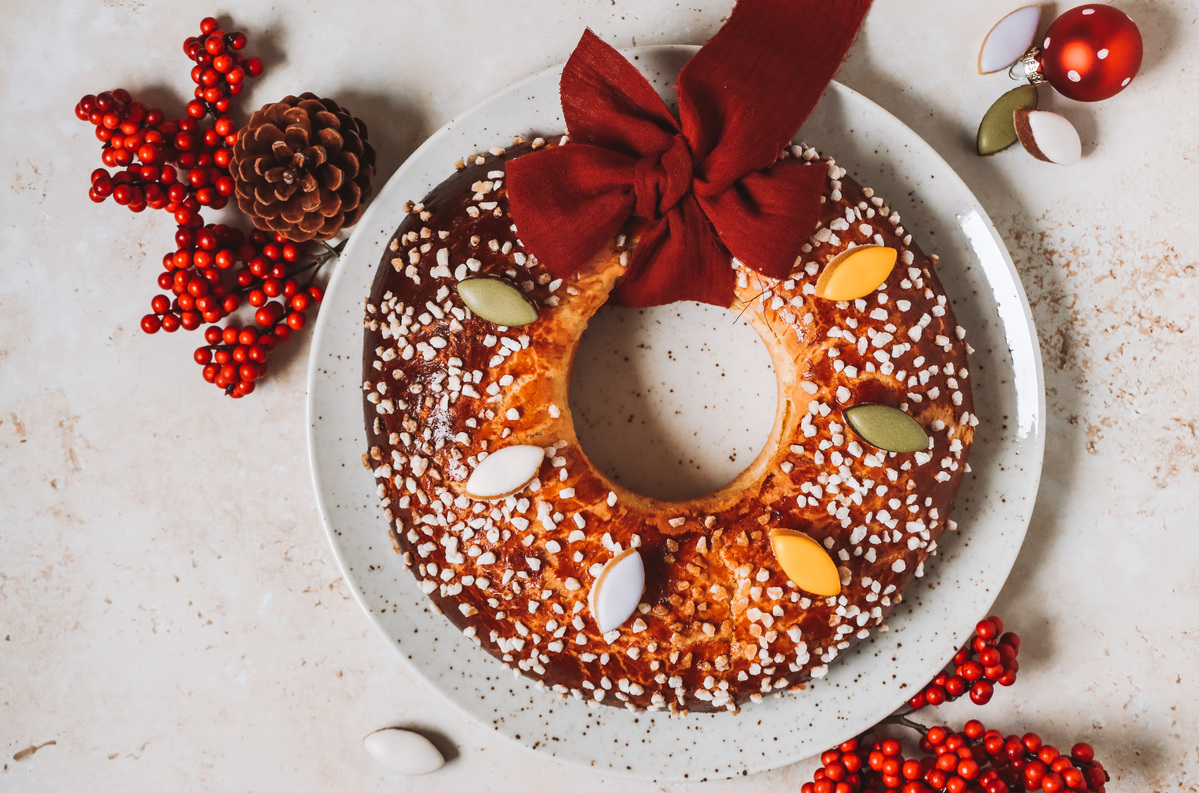 Our king's cake from Provence!
A sweet, round and generous brioche, delicately flavoured with orange blossom and garnished with candied fruit, the Couronne des Rois has been delighting the palates of the Provençal people since Roman times. Originally, it was during a gargantuan pagan festival that this Kings' Cake was eaten.
The Christian religion then appropriated this tradition by associating it with the procession of the Three Wise Men guided by the Shepherd's Star during the Epiphany. The candied fruits represent the jewels that the Three Wise Men offered as a present to the infant Jesus.
👑 TIP: Decorate your Kings' Cake with our mini calissons instead of candied fruit to vary the flavours and revisit Provencal traditions!